Digital fan experiences with Fantribe
"The Broncos evaluated numerous Fan Engagement solutions over recent years and Gomeeki's passionate & experienced team, combined with their innovative FanTribe platform was the only solution that we believe will deliver a winning mobile experience for our fans."
Terry Reader
Chief Commercial Officer
Gamified experience
Reach
Partnerships
Monetisation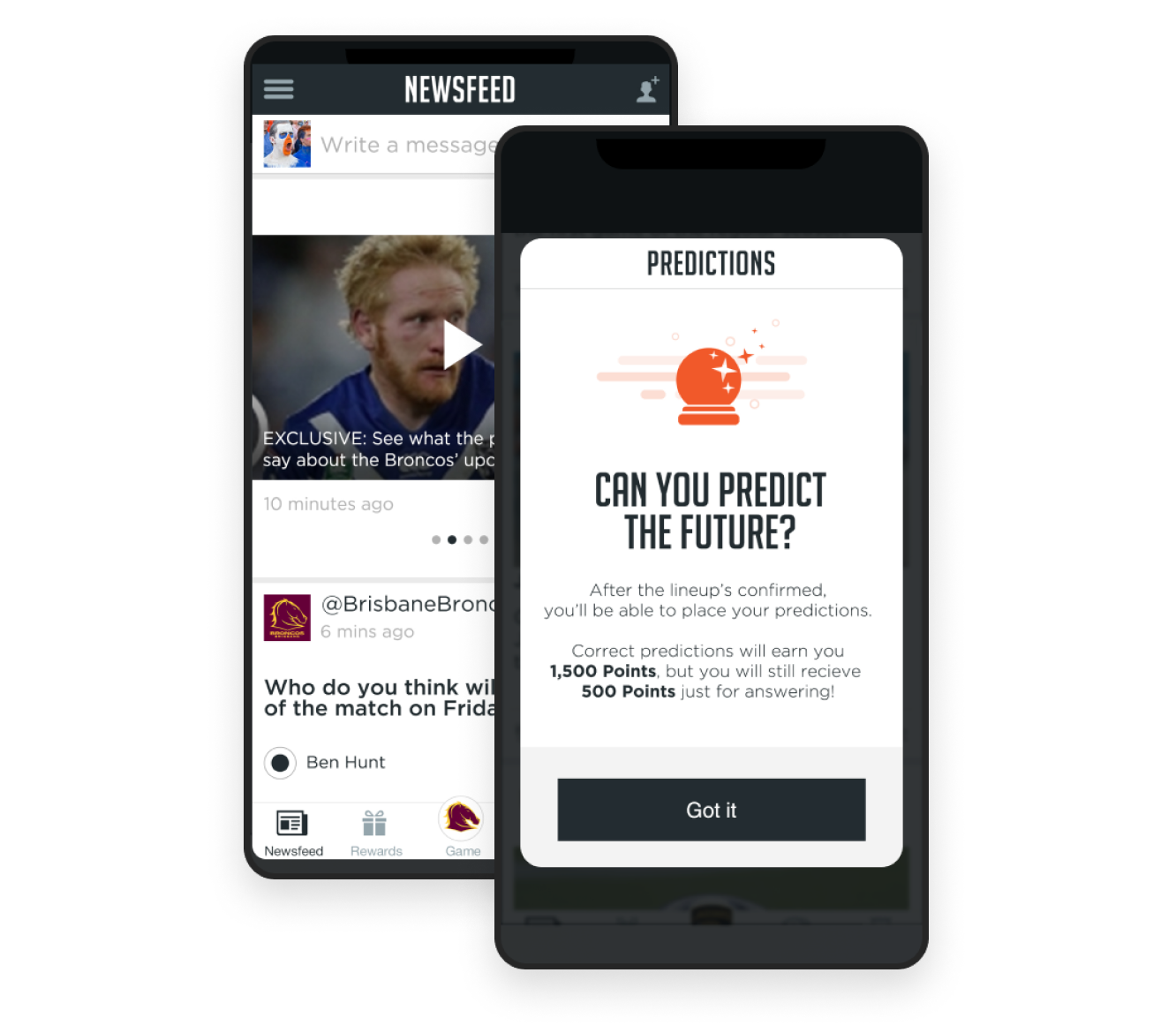 The Broncos
​​The Brisbane Broncos Rugby League Football Club Ltd., commonly referred to as the Broncos, are an Australian professional rugby league football club based in the city of Brisbane, Australia.
Over the past six years the Broncos have been transforming the way they engage with fans, growing the largest social media footprint of any club in any sport in Australia.
Together with Gomeeki, the next step for The Broncos is to take fan engagement to the next level and to unlock new revenue streams, whilst harvesting deeper customer data and insights.
The solution
FanTribe grows, engages and monetises communities to extend the reach of Sports Clubs via live play activities for fans and commercial partners.
A fusion of real and virtual worlds, FanTribe replaces the traditional loyalty card with a multi-dimensional platform, seamlessly integrating real-time gamification, social and rewards into a unified fan experience.
Fantribe customer engagement platform, Ubiquity is set to transform the business of Sport and Fan Engagement.
See how The Broncos activated Fantribe
Terry Reader, Chief Commercial Officer Brisbane Broncos NRL, shares their journey with Fantribe.
Leading the pack in fan engagement means great digital experiences for fans while enabling the commercial opportunities associated with having a highly connected and engaged fanbase.
Contact us to book a demo
Engage & monetise your community in your own media channel.